What does Trump have to do to win the election?  He needs to win a minimum of 270 electoral votes.  He can win the popular vote, but if he does not win the electoral vote Hillary Clinton will be the next president.
According to the Associated Press, the electoral map currently shows Hillary dominating with a few states undecided (map below).  The tan colored states are ones which are considered undecided.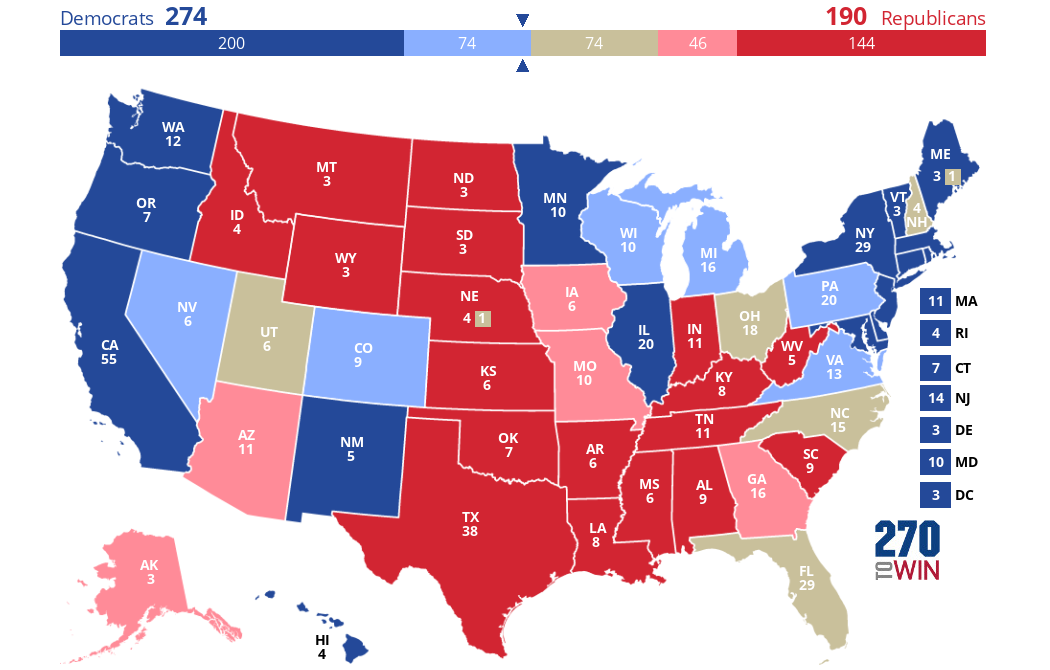 Click the map to create your own at
270toWin.com
The next map is the Dennis Michael Lynch map.  I believe Donald J. Trump and Hillary Clinton are set for a potential tie.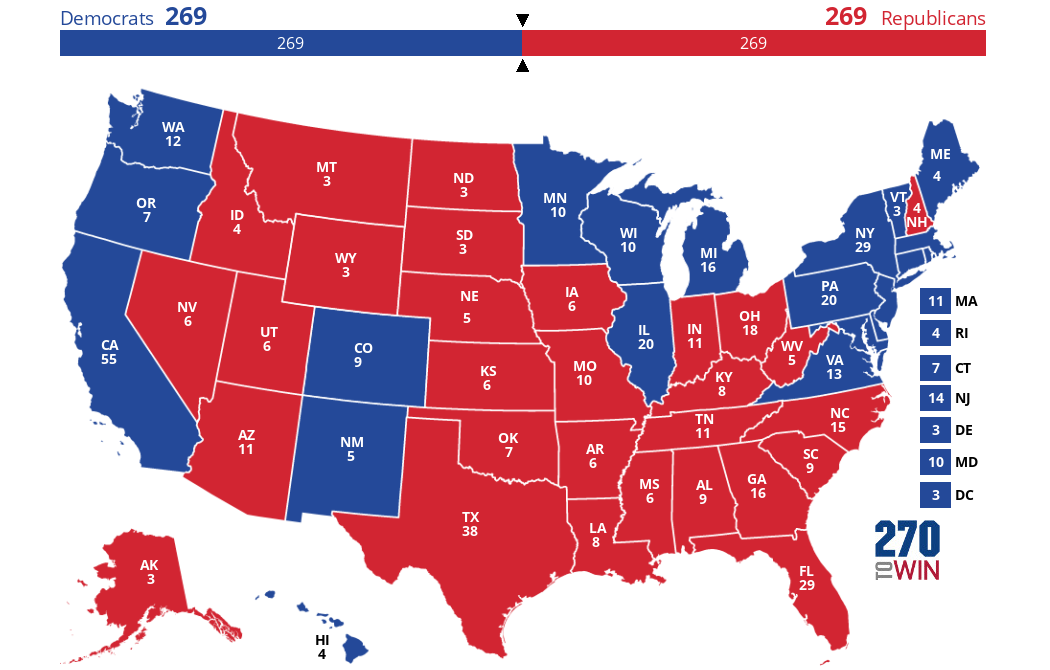 Click the map to create your own at
270toWin.com
If the DML map is correct, on December 17 the House of Representatives will vote for the president, and the Senate will vote for the vice president. Currently, both the House and Senate are Republican controlled, and so odds are Trump would be elected, and so would Pence.
To make your own map, click here.
Sign up to get breaking news alerts from Dennis Michael Lynch.